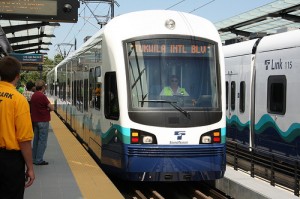 You have the chance to see current design and give your thoughts on plans for the Brooklyn North Link light rail station. This station will be located
underground on Brooklyn Ave NE, between Ne 43rd and NE 45th St.
Location: Hotel Deca Grand Ballroom, 4507 Brooklyn Avenue NE, Seattle
Date: Thursday, June 9, 2011
Time: Between 6 and 8:30 p.m., with a presentation starting at 6:30 p.m.