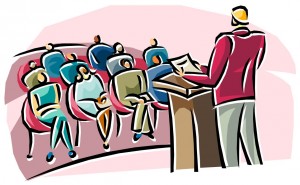 Meet us in the Lounge of  the University Lutheran Church at the corner of 16th Ave NE and NE 55th St. Enter from the north parking lot and go down the hall.
Topic:
THE U-DISTRICT LIVABILITY PARTNERSHIP PROJECT
presented by
Dave LaClergue, Urban Planner, Department of Planning and Development
and
Dorothy Lengyel, Executive Director University Heights Center
Or speakers will talk about this project, which has the goal to recommend planning guidelines for the development of our U-District to accommodate greater density as our City is growing and as the Light Rail station will change the dynamics of the area. Several working groups have been meeting since July to discuss specific issues.