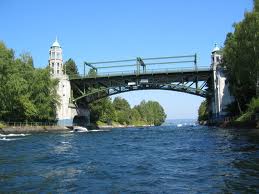 WSDOT is planning some weekend maintenance work on the Montlake Bridge.
If you have any questions, please contact Kris Olsen at the number/e-mail listed below.
Contact: Kris Olsen, WSDOT Communications, 206-440-4475
Tim Ditch, WSDOT Bridge Supervisor, 425-739-3700
Montlake Bridge maintenance work planned for Saturday morning
SEATTLE – Maintenance crews working for the Washington State Department of Transportation (WSDOT) will clean under the Montlake Bridge from 6-11:30 a.m. on Saturday, Dec. 4.
During the work, WSDOT will close the left lane in both directions of the bridge from 6-11:30 a.m. on Saturday, Dec. 4.
Some of the work is unavoidably noisy. Crews will clean out the large pits where the bridge counterweights sit. The pits must be cleaned annually to prevent debris from piling up and spilling onto the nearby walkways. Bridge crews will use a large vactor truck to vacuum debris from under the bridge.
Crews will take steps to minimize the noise impact to the neighborhood.
Lane closures and preparation work begin at 6 a.m., but the noisiest work will not start until 7 a.m.
Motorists will likely experience congestion and delays across the bridge from 9-11:30 a.m. Drivers are encouraged to allow extra time or use alternate routes during the maintenance work.